A trip to RHS Wisley in early June provided more than enough inspiration to snap away. The sun was shining, the air was full of the heady scent of old English roses and Honeysuckle, and perfect photo opportunities sprung out from every direction.

RHS Wisley is situated in Surrey near Guildford. Take the Ripley turning off the A3 and follow the well sign posted directions.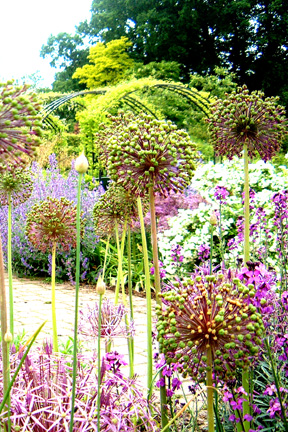 The huge heads of the Aliums made an interesting collage effect against the background of other pretty pink and white flowers, the vibrant green foliage add a certain richness.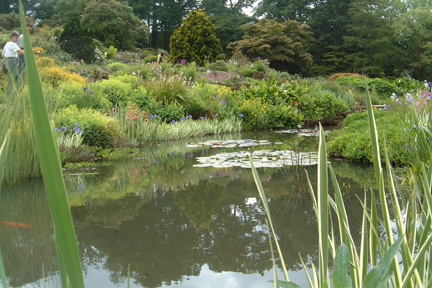 I love the glass like stillness of the water, whilst the accidental inclusion of the reeds in the foreground actually provide interest that you can almost reach out and touch. If you look carefully you will see a bright orange Koi Carp entering the shot from the left.




The eye seems to naturally follow the path through the picture and up the steps. The composition looks contrived, but was actually shot without much thought.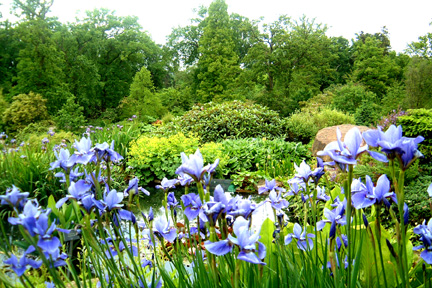 I like the contrast between the blue of the Iris's and the green foliage best about this shot.